Introduction
With the world fast becoming reliant on technology, it is little wonder that many people are earning their livelihoods in an online capacity. It can be somewhat intimidating when starting out, but there are many ways in which making upwards of $100 each day online is quite possible. in this post we will discuss 5 easy ways to make 100 dollars a day online in 2020.
One important thing to keep in mind is that whilst starting a profitable online business is possible, it is vital that you are prepared and willing to put in the hard work. Despite what many blog posts will tell you, you cannot make money online for nothing.
In this article, we are going to be looking at some ways in which you can make $100 every day by working online, and as we mentioned if you are willing to put in the effort, the rewards will be great.
1. Build A Website And Do Affiliate Marketing
Affiliate marketing is a great way to make money online and once you have set the wheels in motion, there isn't too much maintenance required. The first, and most important step is to create a website, there are many options for web hosts but one of the most popular and easy to use is Bluehost. This host allows even those new to website building the opportunity to create a professional and functional website and has some great features to boot! [read more on bluehost]
Once you have created your website, you can sign up to an affiliate marketing program. The options for these are endless but one of the most important points is that you find a niche and stick with it. This will ensure that you appear as an authority on the subject and will cause potential customers to trust you more.
By using your affiliate links to advertise products, you will earn a cut each time someone makes a purchase.
Establishing a good audience is key to affiliate marketing success and creating engaging content which features your affiliate links is the best way forward.
2. Start An Ecommerce Site And Sell Physical Products
So many people are opting to shop online and there is no reason why you cannot take advantage of this market. Setting up an ecommerce store can be an excellent way to make money online and for those with a background in sales, this may be even more lucrative.
You have the option to take advantage of dropshipping, through which you do not have to handle the physical products as they are shipped directly from the supplier to the customer with you acting as the middle man. However, if you prefer you can gather your own inventory and ship items yourself. These might be items you have ordered in or things you have created yourself.
Once you have established a good client base, sales ought to sky rocket as word of your store spreads and your reputation grows.
3. Write An Ebook
Many authors are now opting to write ebooks and self publish them online. Whilst many readers still favour the physical book, ebooks are becoming ever more popular due to their convenience. Whether you have a mystery novel in the making or something more along the lines of a self help book, putting your work on the online market can be a great money maker.
With so many sites begging for new content, self publishing has never been easier. You are free to choose your own pricing for your book and marketing can be enjoyable through the use of social media.
4. Freelance Writing
If you have a talent for writing, there are plenty of people who will pay for this skill. Websites are being created every day and there needs to be content to fill them, that's where a good freelance writer can make a lot of money. There are multiple opportunities to write ebooks, web content, blog posts and much more and finding clients is extremely easy. [Read post on how to become a freelance writer]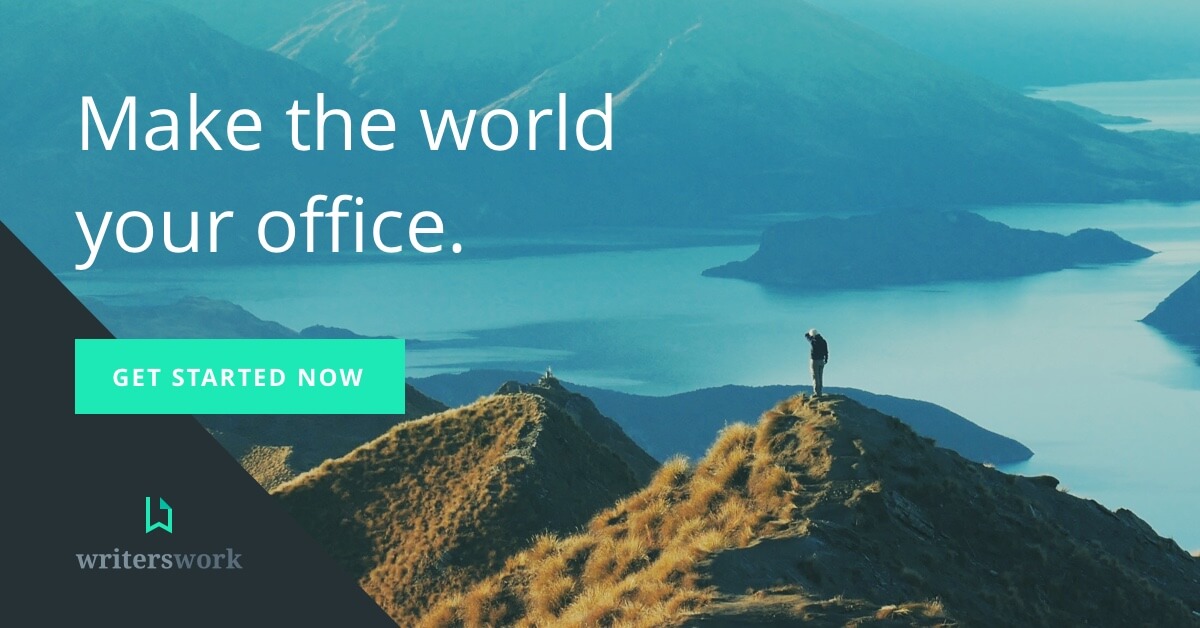 There are a huge amount of platforms where freelance writers can be matched with clients. Not only does this take the hassle out of scouting for clients yourself but it also gives you the security of knowing you will never be let down where payment is concerned. A good freelance writer can easily earn upwards of $100 per day.
5. Draft A Course And Sell It
One of the most increasingly popular ways to make money online is to create a course. In this busy and modern life, people do not have the time to be attending night classes but they do have the time to take an online course.
If you have a skill set or knowledge that you feel could be of value to other people, then drafting a course and putting it out there can make you a good income. Online courses can be anything from how to manage your finances to learning a new language and everything in between. The two most important things to remember are: 1) create engaging and correct content for your course and 2) ensure that you market it well.
Conclusion
Many people want to make money online but find it difficult to know where to begin. By looking at your skill set and interests, it becomes much more simple to decide on a route, whether it is creating a website and taking advantage of an affiliate marketing scheme or honing your writing skills and creating content, there are many ways of easily making $100 a day online. The only limit is how much work you are willing to put into your new venture.
Hope you found this artcle about 5 Easy Ways To Make 100 Dollars A Day Online In 2020 useful. Please remember to share because sharing is caring.
PIN IT NOW!