Pinterest is one of the best social media apps to promote content, with even casual users being exposed to tens of thousands of people each month. But what if there was a way to reach an even bigger audience? With Tailwind, this is possible, but how does this app work and what is it going to cost you?
In this article, we are going to give you all the information you need to know and answer your question about how does Tailwind work?
What Does Tailwind Do?
Tailwind is an extremely useful app which is designed to work with Pinterest and Instagram. One of its most notable features is the ability to schedule posts, this is ideal for those who want to post a lot of content but do not have time to keep doing it manually. The app gives you the opportunity to view your upcoming posts with the ability to change or edit them as you please.

However, there are a wealth of other features such as being able to see how your posts have performed through detailed analytics and gaining the ability to reach a complete new audience using the Tribes features. Not to mention how much quicker sharing is with the app posting to multiple boards at once.
The company have recently released the option of using the app with Instagram too which can boost your audience even more. With this, you will get hashtag suggestions to ensure you reach the best audience as well as the smart scheduling feature which gives you the optimal times for reaching your required audience
Tribes
The Tailwind Tribes feature is something that is a little different from anything we have seen before. This innovative idea allows you to join a 'tribe' filled with liked minded people, who will share your content and you share theirs. Think of it as an exchange which stands to greatly benefit you and your brand.
Smartloop
This handy little tool allows you to keep your important content flowing and avoids it getting lost in the sea of Pins that your audience will be seeing. Evergreen content always needs to be refreshed, however you don't always have the time to stay on top of this, but with Smartloop, you won't need to. The tool will repost and reschedule content depending on factors such as the time of year and the popularity of Pins.
How To Use Tailwind
Using Tailwind couldn't be any more simple. Once you have signed up, you can begin scheduling Pins, you
have the choice of doing this in three ways. You can schedule directly from Pinterest, from your website or you can upload your Pins straight to Tailwind, all of this is done using the browser extension which you will download upon creating your account.
There is no limit to the amount of Pins that you can add at any one time, making the process super efficient. Once you have uploaded your selected Pins, you can then choose which boards you would like them to appear on, this is also you chance to amend the description. After this, you simply hit the 'schedule now' button and Tailwind will do the rest for you!
Is Tailwind Worth The Money?
With so many services being offered online for a fee, it is sometimes hard to pick out what's worth it and what isn't. Tailwind is definitely one of the better options for promoting your Pinterest or Instagram account and bringing more traffic to them. This is because it is so easy to use and, unlike some other services does bring in a new audience. Thanks to the Tribes feature that we discussed, your content will be delivered to relevant audiences that will want to view it.
If you are looking to save time, then Tailwind is certainly worth it, not only because of the ability to schedule posts but also because of the analytics. Receiving information on what is working will allow you to create similar content that your audience will want to engage with, rather than wasting time putting out irrelevant content.
How Much Is Tailwind Each Month?
If you are a brand or small business, you can gain access to a Tailwind account for as little as $9.99 per month, this is quite the bargain when you consider everything you are getting with the package. It is important to keep in mind that if you wish to use the app for both social media platforms that you must have a separate subscription for each one.
For the Tribes and Smartloop features, you will be required to pay an additional fee of $4.99 per month.
Is There A Free Trial?
Tailwind are so confident that you will love their service that they are offering a free trial. This trial lasts for as long as it takes to schedule 100 posts. Let's say that you schedule two Pins per day, the trial would last for 50 days. If you are using the app with Instagram, you will be given 30 free scheduled posts in your trial. One of the best things about the Tailwind trial is that you are not required to input your credit card details, meaning that if you are not happy, you won't be charged at the end of the trial. Plus if you add a friend, Tailwind will give you $15!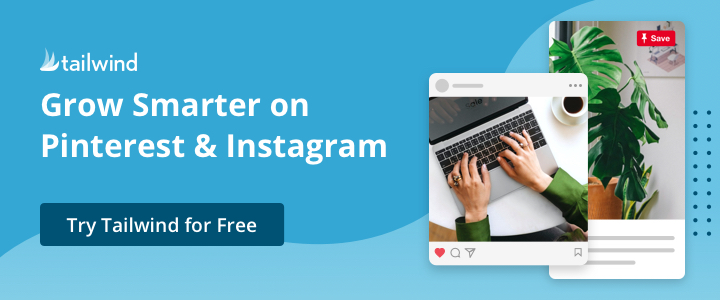 Conclusion
For anyone posting regular Pinterest or Instagram content, the Tailwind app is an excellent companion. With the ability to schedule posts, see detailed analytics and join a Tribe to help further promote your content
within a specific community, users of the app will find that they are easily able to reach new audiences.
Using Tailwind comes with a small monthly fee, and when we say small, we mean small, making this not only an effective but also a value for money investment. Hope this article was helpful about how Tailwind work
Please share if you have found this content useful, remember sharing is caring.
AFFILIATE DISCLAIMER
Certain products/services and links to products/services are affiliate links, and I may earn a commission for any purchases that you make at no additional cost to you.